2021 in review
Greater London Authority and CDS
2021 was a fantastic year for our relationship with The GLA. Here are some of the highlights.
Victory for TfL at Marketing Week Masters Awards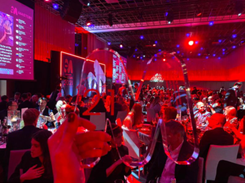 Huge congratulations to the Customer Marketing & Behavioral Change team at TfL, who have been recognised for their Covid response campaign. We are very proud to have been one of the agencies supporting TfL with this campaign, along with Wavemaker, Global and VCCP.
NCTPHQ launch "Letters to my younger self" anti-radicalisation films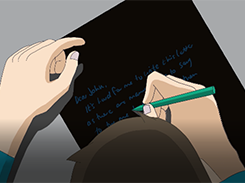 In one of the most thought-provoking pieces this year, National Counter Terrorism Policing challenged CDS to bring emotional content written by young people who were exposed to, and influenced by, extremist ideologies and radicalisation, to life.

The "Letters to My Younger Self" campaign highlighted the feelings of three young people, demonstrating their journeys and showing how easy it is for anybody to become trapped by radicalisation, as well as the tragedies that can follow.
Watch John's Story | Watch Micheal's Story | Watch Mustafa's Story
GLA keeps voters safe during elections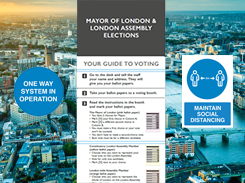 GLA had a mammoth task on their hands, keeping the public informed and safe while they cast their votes for the Mayor of London and London Assembly Elections 2021.
CDS supported GLA by managing the creative, print, fulfillment, and distribution of key materials to over 2,500 polling stations across the 32 London boroughs and the City of London. The materials included social distancing notices delivered via posters and anti-slip floor stickers as well as posters, signage, and an informational booklet in 24 languages.
CDS produce OTM & OTM Pensioners magazines for TfL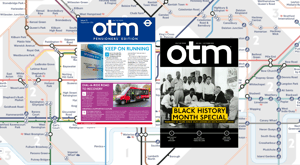 CDS began production of On the Move and On the Move Pensioners' Edition. These popular publications are mailed to 12,457 and 41,400 addresses respectively. The content and client service teams are supporting the creation and production of these magazines. Print production runs are monthly and quarterly with hard copies mailed out and digital formats supplied for use online.
GLA promotes green initiatives to homeowners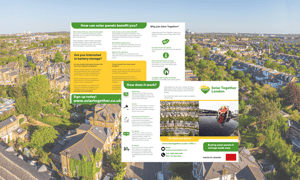 The Mayor of London's energy company, London Power, promoted green energy initiatives to homeowners in the Greater London area.
CDS supported the campaign with the production and mailing of 646,000 packs, each containing an informative letter and solar energy leaflet to 32 London boroughs.
Metropolitan Police publish Strategy for Inclusion, Diversity & Engagement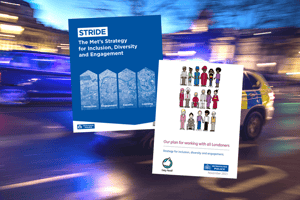 The summer of 2021 saw the publication of the Metropolitan Police Strategy for Inclusion, Diversity and Engagement (STRIDE).
The printed document and accompanying summary were supplied by CDS. To increase accessibility, CDS also provided the document in different formats – translating it into seven different languages and re-writing the content in an Easy Read format.
TfL utilise sustainable alternatives for visions and values project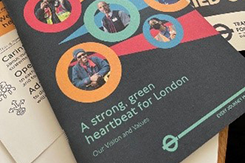 TfL launched its new "Strong, green heartbeat for London" proposition.
CDS produced and delivered the supporting collateral including desk drop brochures, posters and information. Our supply chain enabled us to deliver all printed items using vegetable-based inks and Cyclus offset recycled stock.
CDS & TfL teams work together to provide baseline social value score
CDS and TfL Responsible Procurement teams have been working closely to provide reporting against a list of key social value metrics set by Greater London Authority. A list of themes, measures and outcomes, on which CDS can provide data from our supply chain was identified.
A regular questionnaire completed by all members of the supply chain provided an initial baseline social value score, which we are working with our supply chain to improve.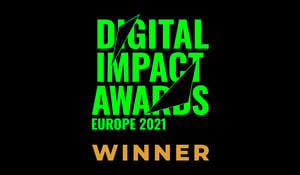 CDS celebrated our latest Digital Impact Award for best use of digital from the energy and utilities sector. The latest award comes at the end of another successful year for CDS, after being ranked 7th in Prolific North Top 50 Digital Agencies, shortlisted for eight awards and winning two, including Digital Impact Awards Best use of digital by sector: Public.
The Team
For more information on the projects above, contact:
Peter Brownings - Account Director
Email: peter.brownings@cds.co.uk
Telephone: +44 (0)7889 226 908
Joe Tosney - Account Manager
Email: joseph.tosney@cds.co.uk
Telephone: +44 (0)797 646 6120