Inclusivity? A must have, or a nice to have?
We commissioned a piece of research through YouGov to examine how people feel about the communications they receive from organisations.
Our 2019 Inclusive Communications Report investigates how some of the most vulnerable people in society engage with organisations.
We query whether organisations are doing enough to ensure the communications they produce are fit for purpose and meet the needs of their users.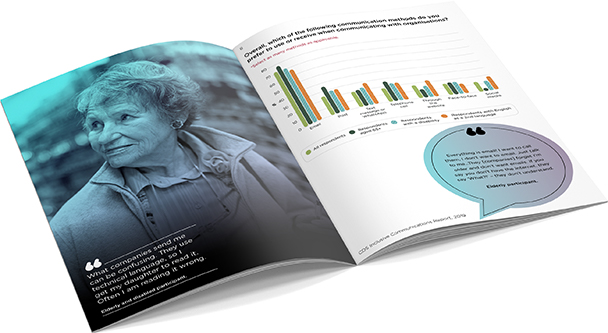 Download the 2019 Inclusive Communications Report