Simplifying complexity for the public sector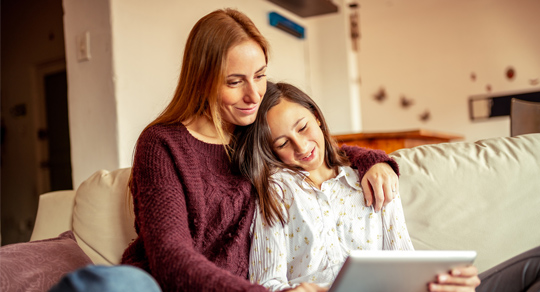 The government requires effective communications to help citizens, businesses and communities understand how they can make the most of public services.
The challenge is to communicate efficiently and inclusively. Each individual in an audience needs to understand the message so they can respond and act on communications.
Every one of our 170 experts, from Lucy, our Planning & Inclusivity Lead to Mark, our MD, is passionate about helping our clients to achieve their business objectives. Typically, these objectives involve gaining deeper insights to inform decision making, choosing the most suitable technology, optimising communications in print and digital channels and creating engaging content, and doing all of this while generating significant savings.
We are keen to speak to decision-makers and influencers across Central and Local Government and the wider public sector.
Client
testimonials
What people are saying about us.
"I felt from the outset that CDS was used to working with 'people like us' in the public sector. They have brought new ideas to the table on how we can save money by standardising as much as possible and cutting down on bespoke printing."
"We're making the civil service more efficient and cutting waste; as a result we have properties both owned and rented that we need to do more with. Not only will this website help to save government money but local economies will see new opportunities, jobs and growth as new life is brought into empty and under-used properties."
"I have come to view CDS as a useful virtual addition to our in-house team, with expertise I can quickly call on when a new challenge emerges or when we need to top up on capacity and when we are developing digital marketing solutions."
"CDS will provide expertise, help and guidance to drive savings and the necessary insight to move the MOD toward digital solutions where appropriate. We are extremely pleased to be working with CDS again."
"CDS have been an integral part of the ResilienceDirect service from inception to the latest changes. Supporting the UK's Resilience Community to enable collaboration. An awesome partner and helping to keep the UK safe."
"CDS consistently deliver a quality service, meeting what are often tight and demanding timeframes."
Three reasons public sector organisations choose CDS
Experience and understanding
The public sector is in our DNA. In 1994 CDS was spun off from the Benefits Agency under the government's Market Testing initiative. Many of our staff are ex-civil servants, including two of our Directors, Tony and David, who were founding members of CDS.
Today we offer the perfect blend between the private sector and public sector expertise. We have empathy with and understanding of the challenges you face every day.
Eighty per cent of our revenue as a business comes from work we do with the public sector. We are experts in working with government data and delivering communications through the systems you use, internally and externally. You would probably be surprised by how far-reaching the impact of our work is in the UK. Get in touch to find out more.
Proven capability
We have a 99.8% customer satisfaction rating based on our Customer Experience Forms.
We are trusted to get the job done and to solve the most challenging problems for our clients.
Do you have a particular project in mind? Get in touch with us, and we'll share the lessons we've learnt from our most relevant case studies. We have often helped clients to avoid common pitfalls by getting involved at an early stage.
Our ISO and internationally recognised certifications offer procurement professionals the confidence to know they are dealing with a company they can trust with proven and robust credentials.
Easy procurement
We are on numerous frameworks enabling public sector buyers to quickly, efficiently and cost-effectively procure our services.
Our bid team are expert at writing responses that help procurement professionals gain a clear understanding of our capabilities and how we will meet the requirement.
We have more information about the available CCS, NHS, DOS and G-Cloud frameworks on our procurement routes page.
Get in touch to explore the opportunities to work with CDS to make a positive difference.